As much as we are here to help the Littles, we are also here to help the Bigs throughout their mentoring experience.
The first step in forming a friendship with your Little Sister is to pick out an activity for you to do together. Bookmark this page and keep coming back for more BSGR sponsored events and ideas. And don't forget to check out these other website resources: Calendar of Local events, Virtual Activities, Restaurant Deals for Kids, Enrichment Programs, and Big Orientation Tools.
The Dove Confidence Kit consists of a series of articles covering key topics that affect self-esteem, and it provides activities to boost body confidence in your little sister.
Help your Little plan for the future with the resources on our Life After Little page.
And follow us on Facebook where we share posts of other local organizations' activities and virtual events from all over the world.
Finally, make sure your contact information is up-to-date so we can email you upcoming events. Any questions? Email Director@bigsistersracine.org
Upcoming Big Sister Events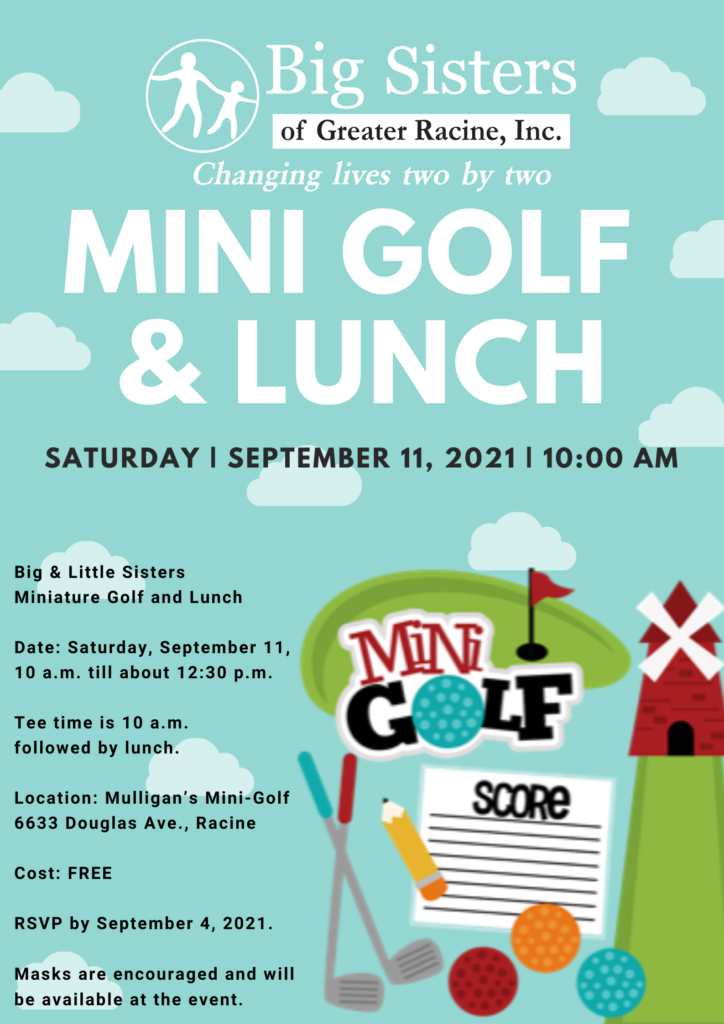 ---